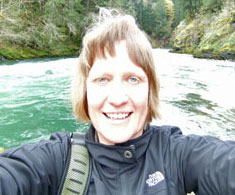 Born in Tamaki Makaurau Auckland), Aotearoa New Zealand, I am of Ngai Te Rangi and Scottish (Isle of Arraine) origins. I am the Founding Director of the International Resilience Network http://www.internationalresiliencenetwork.com a collaboration between the not for profit, social innovation, university and government sectors in Indigenous and intercultural approaches to social-ecological well-being. I am an Associate Fellow, Centre for Global Studies, https://www.uvic.ca/research/centres/globalstudies/index.php University of Victoria Canada and an Associate Adjunct Professor, School of Public Health, University of Saskatchewan, Canada.
As an inter-disciplinary scholar-practitioner I am a community developer, researcher and
social innovator and I find myself continually applying these roles to perhaps what has
proven to be my most abiding interest and calling – Indigenous Resurgence and Social-
ecological Resilience. I am interested in Indigenous and intercultural approaches or
innovations that centre the Resurgence of Indigenous lands and societies, and the
revitalization of indigenous knowledge systems within settler-migrant communities who have become disconnected from their own indigenous cultural roots. Meaningful Reconciliation can only be forged if this occurs at epistemological, relation, political and material levels that include and engage all forms of life.
For the past 14 years, I have mainly resided in Canada and have enjoyed the privilege of being able to share my work with the communities of the Toronto, Saskatoon and Victoria (Canada); Sydney and Toowoomba (Australia), Auckland and the Tauranga Moana, (Aoteaora New Zealand). To learn more about me, my areas of expertise and past roles, see my C.V. and also click "About Lewis" in the navigation bar.
The purpose of this website is to represent my professional practice and to share with others some of the material I have produced through action and reflection. It is a growing collection evolving through my experiences and inquiries with others. I hope you enjoy your time here.
Latest Books, Articles and Reviews of my Work
Climate change, colonialism and women's well being in Canada (2017)
The reindigenization of humanity to Mother Earth (2017)
A Global De-colonial Praxis of Sustainability (2017)
Re-cultivating Intergenerational Resilience (2017)