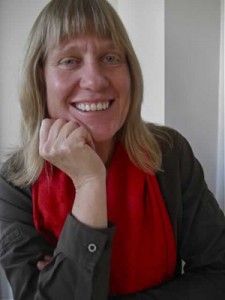 Born in Tamaki Makaurau (Auckland), Aotearoa New Zealand, I am of Ngai Te Rangi and Scottish (Isle of Arraine) origins. I am the Founding Director of K.I.N. www.kinincommon.com and an Associate Fellow of the Centre for Global Studies, University of Victoria Canada. In these roles I am chairing the development of the International Resilience Network; a collaboration between the university, social innovation and government sectors in Indigenous and intercultural approaches to human-ecological wellbeing. I also currently hold Adjunct Professorships with the School of Environmental Studies, University of Victoria and School of Public Health, University of Saskatchewan, Canada, and the Centre for Indigenous Studies in Research and Education, University of Southern Queensland, Australia.
I am a community organizer, scholar and social innovator and I find myself continually applying these roles to perhaps what has proven to be my most abiding interest and calling – the application of intercultural and indigenous approaches to our collective ecological well-being Or put another way, the engagement of meaningful relationship with the rest of creation – human and other than human.
For the past several years I have mainly resided in Canada and more recently have enjoyed the privilege of being able to share my work with the communities of the Toronto, Saskatoon and Victoria (Canada); Sydney and Toowoomba (Australia), Auckland and the Tauranga Moana, (Aoteaora New Zealand). To learn more about my back ground and past roles see my C.V. in the "About Lewis" navigation bar.
The purpose of this website is to represent my professional practice and to share with others some of the material I have unearthed through action and reflection. It is a growing collection evolving through my experiences and inquiries with others. I hope you enjoy your time here.
Latest Books, Articles and Reviews of my Work
Elders Voices Summit, 2015, Keynote talk
Radical Human Ecology reviews
Culture: how Diving Deep Can Inform Social Innovation
Empowerment and the Ecological Determinants of Health: Three Critical Capacities for Practitioners